Pacific Ag Rentals, LLC continues to operate in all locations during the COVID-19 pandemic because our business—keeping farmers up and running—is designated as an Essential Business by the United States Department of Homeland Security.
Our Sales, Service and Operation teams are working hard to keep our employees and customers healthy and safe. We also want you to know our Branches are open and prepared to serve you. We are joining you and other responsible businesses to do our part to help flatten the curve while being ready-to-serve when you need us most.
Many customers have been asking questions about our operations. The following are the latest updates on our stores and how we can continue to work together. Check back often to view the latest updates. This is a fluid pandemic and we are adapting and adjusting to the latest recommendations offered by the CDC and our Local Health Departments.
PROACTIVE MEASURES

Pacific Ag Rentals is fully committed to providing our customers and employees a safe and healthy
working environment. Here are a few measures we're taking to uphold that commitment and to
provide extra care and consideration to our employees during this time.
At each public entrance provide signage to inform all employees and customers that they should avoid entering facility if they have cough or fever; maintain six-foot distance form one another.
Additional paid sick leave so our team members can stay home if they are ill.
Additional deep cleaning for our branches and shop facilities.
Adopting safe social distancing practices that keep us working as required by State and local guidelines.
Enhanced Disinfecting for high tough points on all rental equipment when it enters our leaves each Branch location following CDC recommended disinfectant guidance including VIrex, II 256, bleach and other approved products.
Enhanced washing measurers on each piece of equipment before delivery.
All foot traffic is to first check in with the office or Manager.
Encouraging our customers to order parts, equipment rentals or services over the phone or online to limit in person contact at each Branch location and direct all foot traffic to immediately check in to office or Site Manager to review Branch Social Distancing Protocols.
EQUIPMENT RENTALS
Your first and best option for renting equipment is to contact your salesperson or call 866-727-7368 to talk to a live person 24/7.
You can also have a salesperson contact you by sending an email to
salesinfo@pacificagrentals.com.
PARTS & TILLAGE PURCHASES
Please call your local Branch to purchase tillage parts, call local Salesman or email your order to tillage@PacificAgRentals.com.
Minimal Contact Parts Fulfillment:
When placing your order, please indicate how you would like your parts order fulfilled. We offer the following options:
Curbside delivery at your local Branch for pickup
Having our Team deliver to your Farm or Business, where available
EQUIPMENT SERVICE REQUESTS
Contact the Branch nearest you or call our office directly at 866-727-7368
FREQUENTLY ASKED QUESTIONS
Is Pacific Ag Rentals, LLC. considered an essential business?
YES, we serve a crucial part in supplying our Agriculture Community with good reliable equipment from the Brands You Trust.
Pacific Ag Rentals falls under the FOOD & AGRICULTURE Critical Infrastructure Sector designated by the U.S. Department of Homeland Security dated March 19, 2020. "Employees engaged in the manufacture and maintenance of equipment and other infrastructure necessary to agricultural production and distribution".
Pacific Ag Rentals also falls under the Critical Infrastructure Sector CRITICAL MANUFACTURING with the food and agriculture classification.
These are two of the 16 critical infrastructure sectors referenced in the Order, which states that the Employees working in these "critical infrastructure sectors may continue their work because of the importance to our Employee's "Health and Well-being".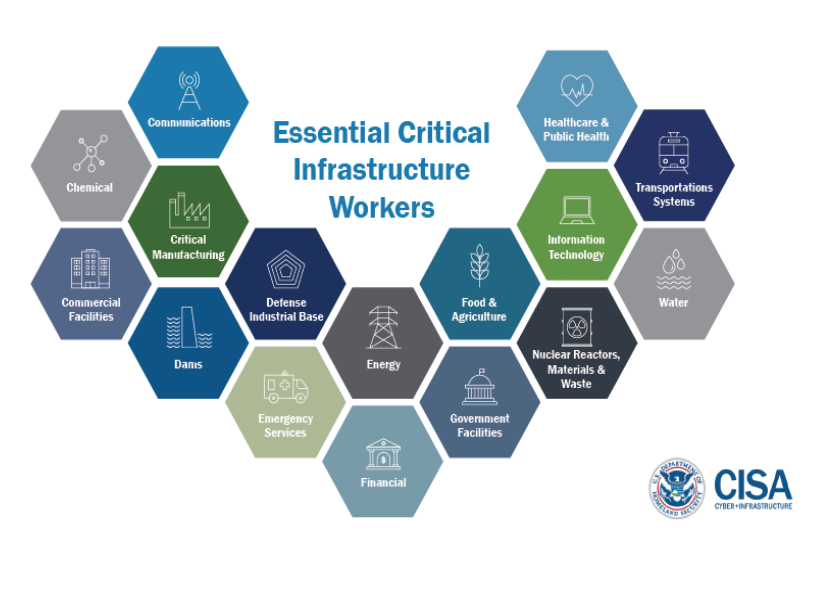 Where can I find the most up-to-date information on the COVID-19 situation?
We encourage you to follow the website of the CDC and your Local Health Departments. We will keep our main COVID-19 page as updated as possible with store announcements, event cancellations, and other important information.
Can I still pick up parts?
Yes, however, we'd like to make you aware of a few changes we're implementing:
In addition to more extensive cleaning and a diligent focus on hygiene, we're allowing for a safe six-foot distance between you and our parts team
Can I still get field service for my machine?
Yes. Please know that in an effort to protect the health of our Service Technicians, you will be asked to answer a few questions prior to us dispatching a Service Technician to your site.
Can I still schedule service for my machine?
Yes, our service departments remain open and you can schedule service.
Are you still Renting/Leasing/Selling equipment?
Yes. We are still providing all the same services as we have in the past. Visit our Home Page and see all the Brands and Models we have to offer. Contact your local Branch to help assist in what you are looking for.
Are you still Renting Tillage Equipment?
Yes. All our Branches are renting and selling our large fleet of farm and tillage equipment. Contact Sales to review what products you are looking for.
Will there be any disruption in the supply and availability of parts and equipment?
As of now, we are well stocked with parts and equipment and we have not yet experienced a disruption in our supply chain. We will make any announcements if we do foresee or experience any disruptions or delays in deliveries.
Do you offer video conferencing services for customers in the field or on the job site?
Yes. Zoom Video conferencing services are supported by our Local Branches and from your Sales Team.
We appreciate your business and are doing all we can to provide the same Speed of Service as we have in the past.